Proposing is a man's job, right? Well, that's not always the case. In fact, there are many more women proposing to their men now. If you're in a same-sex relationship, there is no man so you may need to take the initiative. That doesn't mean it's not a nerve-racking thing to do, though. Here are some tips to propose to your partner and get it right.
Create a Scrapbook of Memories
If you're worried about saying the words, create a scrapbook of memories. It could be photos of the two of you together, or you may have kept ticket stubs and boarding passes from your events away. At the end, you can include a small piece that asks your loved one to marry you. This is something your partner gets to keep to remember the special day, too.
Have a Gift Custom Made
Sticking with the visually appealing items, have a gift made up that can be custom for your proposal. You may want to get a set of dog tags engraved with the question and the date you asked it, or you may want to have cupcakes made with the question written across them. These types of treats are something to enjoy together to really remember the moment.
Create a Country in Your Living Room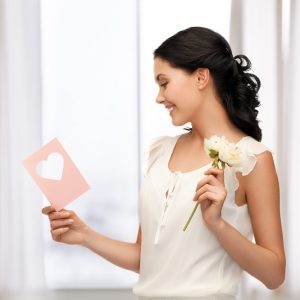 Do you dream of proposing at the Eiffel Tower? Maybe you would love to do it at the Statue of Liberty. There are so many dreams but your finances may not agree. Instead, bring the countries to your living room. Set up pictures of the sights in your favourite city, cook a meal from that part of the world and add decorations that will bring your dream to life. With all the hard work, he's bound to say yes.
Be Prepared for Anywhere
You never know when the moment will strike. You could have it all planned out at a restaurant, only for something to go wrong and you need to pick a better moment. Be prepare for popping the question wherever you go and the minute that moment strikes, you can ask him or her. This can be harder when it comes to visually appealing methods, but it's perfect if you just have a ring.
Be Confident in Your Approach
Once you've worked out when and where you're going to do it, it's time to build the confidence. While you may be nervous, you want to show that this is something that you really want. There is nothing wrong with practising. Get your girlfriends over and practise with them. See what they think about your ideas and whether you need to make a few changes.
Don't Second Guess It
It's really easy to start second guessing this idea, especially if your man prefers to take the lead. However, don't do that. Just jump straight in and surprise your partner. If you're not sure how your man will take it out in public, do it at home or just around a few people you know he'll want to be around.