Your best friend has asked you to be a bridesmaid for her wedding day. You may have been expecting it, but that doesn't mean you can't be grateful. Now it is time to become the perfect bridesmaid, which means doing a little work for your friend. Here are some tips to be the best bridesmaid she could have asked for by the time it gets to the big day.
Show How Appreciative You Are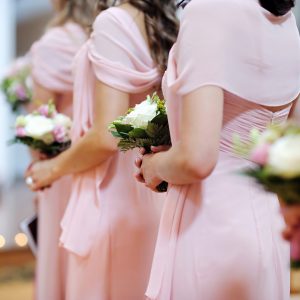 This is a big honour. Your friend has made it clear that you are one of her closest, and she wants you to share her special day with her. Even if you were expecting it, you need to show how appreciative you are.
This doesn't mean getting her present after present for this honour. Send her a bunch of flowers or a card to show your thanks.
Don't Put Expectations on the Dress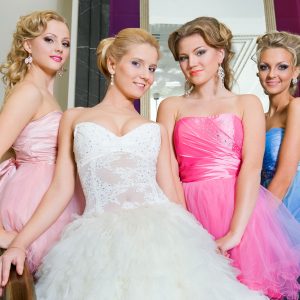 The worst thing you can do is complain about the dress that she has chosen. She may want you to have a part in the decision, but this is something she could have thought about from her childhood.
You may not like the colour or the cut, but she absolutely loves it and it is her day after all. Put on a smile and wear the dress with pride.
Offer Your Help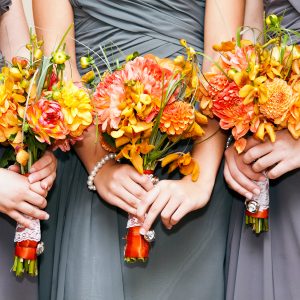 It can be hard if you live far away, but you want to offer your help any way possible. It could be going around to sort out the invites with her, or you may want to book a weekend to see her and help her with the last minute planning.
There are all sorts of things that she needs to do, and she wants help even if she isn't asking for it.
Be There for the Dress Fittings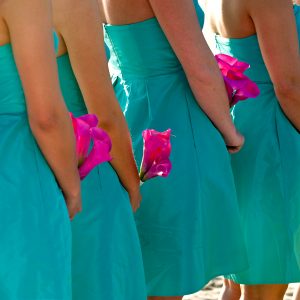 Your friend needs help with dress fittings. She needs you to turn up on time for yours, and also needs help choosing the perfect dress for her.
Be willing to get there at a time that she has booked—most of the time she will check with you beforehand—and make the extra trips to help her choose her dress if she needs them.
Organise the Bridal Shower or Hen Party
The bride should not have to do everything. She wants to celebrate her last chance to be an unmarried woman, and it's worth it if you do the planning.
You can add in some surprises for her, and have the chance to remember your lives together. She may organise the showers for herself or ask other bridesmaids to do it, so be there for them too!
Help on the Day
The day is the most stressful time for the bride, but she wants to enjoy it too. That means you need to plan ahead, and find ways to help her. Don't be afraid to ask for ways to help, or just take tasks from her without even asking her.
She will be appreciative, especially if it means spending more time with her new husband.