Weddings cost $20,000 on average. For one day that is a lot and money that you probably don't have! Why should you have it anyway? You can have a budget wedding. The tip is to find ways to save throughout your wedding day. Here are a few tips to help you along the way.
Downsize the Guest List
Do you really need the hundreds of guests at your wedding? Your extended family may be upset to be left out but if you don't see them that often, why do they have to be part of your big day. Make it about the people who are closest to you. They're the ones who really want to be there for the right reasons. They want to see you happy and celebrate the day together.
Make Your Own Decorations
You don't need to buy everything pre-made. And you definitely don't need to hire someone to make it all for you. You could easily make your own decorations. The best thing about this is that they will suit your theme perfectly and be something that you're proud of. They'll also become a talking point of the day and you can beam proudly when someone complements them.
Do Your Own Invites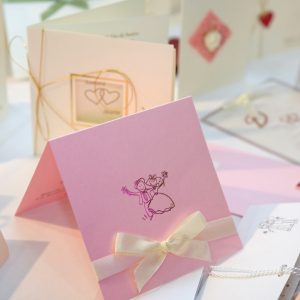 Similarly to the decorations, focus on making your own invitations and save the date cards. There are plenty of places offering cheap or free templates and then you can print them out at home. The same applies to any other stationary that you need for the day, like your orders of service, menu or seating plans and thank you cards for afterwards.
Get the Discounts and Promos
Get on all those email lists. While your inbox will be flooded with wedding stuff for a while, you will get access to special discounts and promotions. Some companies only do the best discounts for those who have signed up to their email lists. You'll also want to subscribe to free wedding magazines where you can.
Think About the Day
Is a Saturday necessary? There are many people choosing Thursdays, Fridays and Sundays for their big day now. Opting for any of these will really help to keep the costs down. Think about your options and discuss choosing a different day for the ceremony. The only thing that may be a problem is the place of worship if you choose one. Talk to the vicar about whether a different day is possible or whether you have to sacrifice that for a registrar.
Pick a Different Time of Year
May to August are the months that most popular for weddings. March, April, September and October aren't that far behind. And then if you choose February, you've got to contend with all those getting married for Valentine's Day, which takes the cost up. Think about the cheaper times of year. November or January are your best two options if you really want to save money, although October and March won't be too bad.