Double Place Cards with Favours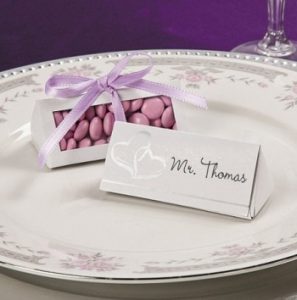 If you're having a sit down meal, you will need place cards. This doesn't have to be yet another expense. You can double up your place cards with your favours.
Buy some small photo clip stands or photo frames that your guests can take home with them after the meal. Make sure you make it clear that this is for them!
abellebridal.com
Double Dessert with the Favours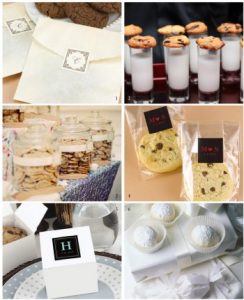 When it comes to catering your own wedding, you want to keep the cost as low as possible.
Wedding favours were traditionally small sugared sweets. Offer homemade chocolate lollypops or other sweets that work as a simple dessert and are favours.
You can add a small message to your guests in icing for hardly anything extra.
annsbridalbargains.com
Box of Matches with a Clever Saying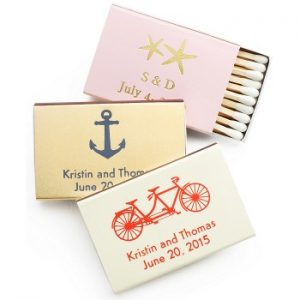 Opt for a box of matches – they're becoming popular as wedding favours. Place a little saying on the box, like "a match made in heaven".
You'll soon have your guests talking about them and thank you for your little gift.
theknot.com
Blow Your Guests a Bubble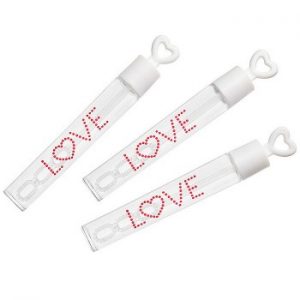 Have a little set of bubbles for your guests. There are many different fun types of offer, including those in miniature champagne bottles.
You could even have a small message added to them without having to cost you an absolute fortune. The best thing about these is that you can print your own messages to make them personal for your guests.
theknot.com
Disposable Cameras for Personal Photos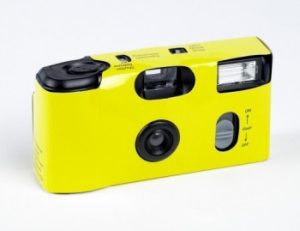 Ask your guests to become the photographers for the day. Put some disposable cameras on the table with a little note asking them to take certain types of photos – and have fun with the rest.
You'll be able to create a personal scrapbook of your day and send some snaps of your friends to them as small gifts.
disposablecamerashop.co.uk
Offer Fruit Instead of Sweets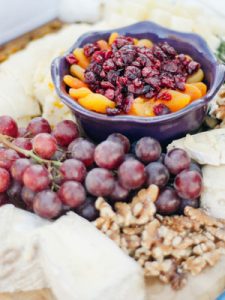 If you want to offer a healthier, cheap wedding favour, why not opt for fruits? Pick a fruit that is popular for the time of year you are marrying – or somehow links to your wedding theme – and place them in small bags.
Your guests will love them and won't feel naughty for having an extra "dessert". The bags don't have to cost a lot, either.
Orange Photographie
Alcohol Miniatures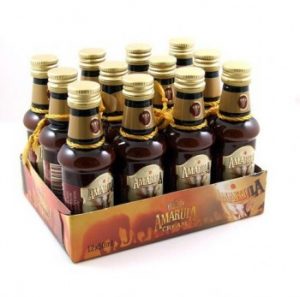 There are plenty of places offering miniatures; you could even get them for free as samples. Collect the miniatures and use them as wedding favours for your guests.
It is worth having a selection that you can place on the tables for your guests to choose their favourite to take home with them. If you have guests who don't drink alcohol, there are soft drink and non-alcoholic cocktail versions too.
justaglass.co.uk