It's getting closer to your wedding day and now you're looking into the music. You may have settled on hiring a wedding DJ, but which one is best to choose? Here are some tips to find the perfect wedding DJ for your big day.
Are His Electronics Checked?
You will need to make sure all his electronics pass the required checks. This is a must for most venues to avoid electric blackouts or fires. The venue may also asked for licensing and other paperwork. Make sure any DJ you consider has this before you go any further. The last thing you want is to be stuck on this major and legal issue.
The Experience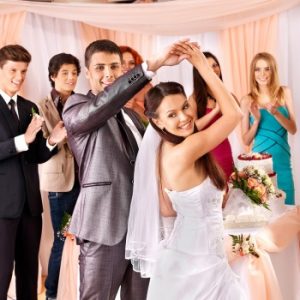 Find out how experienced the DJs are. Have they done weddings in the past? Or do they usually deal with children's parties? There is a major difference in the two different types of events.
You want someone professional, who will have a large repertoire of songs and can even get your wedding guests up dancing if there is a lack of people on the dance floor.
Talk to Them in Person
You want to be able to get along with your DJ. This is someone who will handle the timing of your speeches and could help set up any games that you have planned.
You need to make sure your personalities match and the DJ wants you to have a day that is just your style. A phone call or email chat is great, but talking to them in person is highly advised.
Ask to See Videos
Some DJs will have videos of their skills on YouTube or on their website. This will give you a great idea of how they work when they're at the event, and just how interested they are in their work. You want someone who moves with the music, has fun during the night and isn't just in it for the money.
The Range of Songs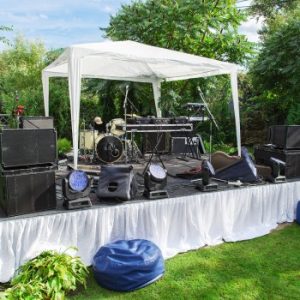 While it was briefly covered in experience, you do need to find someone with a good range of songs. You may love the 80s classic rock anthems but not all your guests will.
Some want to get up on the dance floor to the party tracks, while others will ask for something slow. It is worth making a list of all the types of songs your guests will likely ask for and make sure the DJs have a good amount of them.
The Type of Equipment
Another consideration is the equipment used. You don't want to pay a fortune to find out the DJ brings a few speakers and a CD player. You want someone with the technical equipment to make your night one to remember.
This includes a range of high quality speakers, lights, sound boards and microphones. You will need to share the venue to make sure it is suitable for that place. Lots of speakers are great for outdoor events, but not for small venues.