With weddings, the bride and groom have to decide on everything including the decorations at the reception. While typical wedding reception favors can be things like peach roses and cookies, wedding in the winter months are going to need more winter themed favors. Here are 7 winter themed party favors that couples can use to decorate the tables at their reception.
Cupcakes:
While most couples want candy or cookies for each reception table, cupcakes are fast becoming a popular wedding favors. There are many advantages to using cupcakes because they can be colored in many different ways with things like sprinkles, and they are sold by the dozen, which makes them a fun and inexpensive choice because only a few boxes of cupcakes can take care of even the biggest reception hall.
Personalized votive candle holders:
For a more personalized touch, the bride and groom can place candles with their names and the wedding dates on each table. If the couple uses two of these candle holders, one can be filled with a candle that is lit while the other can be filled with white candy or cookies. Once the wedding is over, everyone can take the candle holders and use them in their homes.
Cake pops: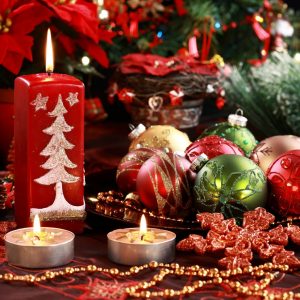 Cake pops are basically just really small cupcakes on sticks that resemble lollipops. Just cupcakes, cake pops can be decorated in any way, can be sold by the dozen, and there are even little machines sold in stores in which people can make their own. A bride that really wants to make her wedding special can buy a cake pop machine for around $30 dollars and make her own wedding reception favors, which will save her and her husband-to-be a lot of money.
Christmas ornaments:
A December wedding can mean access to Christmas decorations, and hobby stores can sell plain white ornaments that can be decorated in any way. Those plain ornaments can be decorated with a white glitter pen or even filled with candy that can be placed on each table.
Coffee mugs and hot chocolate:
With the colder weather, everyone is going to be drinking warm beverages like hot tea and hot chocolate. There are many companies that offer personalized wedding reception favors, and for the winter they offer the chance for couples to get their names and the date of their wedding put on a package of hot chocolate. With the packages of hot chocolate put into a coffee mug, people will have a nice memento of the wedding to take home with them and use.
Personalized chocolates:
There are many companies that can offer the happy couple the opportunity to get personalized chocolates for their wedding whether is small things like chocolate kisses or larger items like whole chocolate bars. A small silver plate can be placed on every table, and the plate can be filled with the personalized chocolates for a sweet treat after the wedding dinner is served.
Snowflake photo frames:
Every bride and groom has to have their picture taken for their wedding, and a small picture of them can be placed in a small snowflake shaped picture frame and set on every table. The frames can be bought in bulk, and the snowflake shape will go nicely with the winter wedding theme.