Get Yourself on LinkedIn
LinkedIn is becoming extremely effective for networking so make sure you're on there.
You need more than just a profile. Choose a photo that shows you in a professional light and add details about your skills, experience and knowledge.
Now it is time to get networking with people on there. Connect with people you work with and companies within your industry.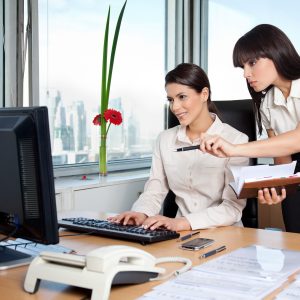 Be Chatty and Approachable
It's essential to come across as approachable and the best way to do that is to be chatty. Get out there and keep a smile on your face.
Avoid running out of things to say—make a list of things before you go to any event.
If you're looking for a promotion, talk to your boss about representing the company at networking events and impress.
Charm the People You're Talking To
Play to the fact that people want to talk about them and their business. Ask questions and give them opportunities to get their thoughts and interests in there.
Many people will often start by complimenting people on an outfit or maybe a product that they have used and let that lead the conversation.
Enjoy Yourself While Networking
If you don't enjoy what you're doing, it will show; no matter how much you try to hide it.
Make sure you find something to enjoy about the event. You will show that to others and come across as genuine.
They will want to talk to you more and find you charming.
Talk to People You Don't Know
If there are people there that you've met in the past, it's obvious that you want to talk to them. You'll want to find out how they are and catch up on things that have happened.
The problem is you don't network and that's the whole point of going to this type of event. Make it a habit to talk to someone you don't know after talking to someone you do.
You never know what prospects you gain by doing that.
Share Your Skills
This is a business opportunity. If you're networking on behalf of a company, share the skills that that company offers.
If you're networking on your own behalf, share your own skills. Go through the day finding out how others can help you and vice versa.
It's a great chance to swap services to get everything you need for your business or the company you're representing.
Google Your Name
Find out where you stand on Google and the type of information people will be able to find out about you. This is important to avoid anything embarrassing coming up.
Check your Facebook profile and other social media accounts for those embarrassing photos from nights out and get them deleted!