Are you looking for ways to make some extra money? If you're a stay-at-home mom or currently unemployed, this could be a necessity. With the internet, it is really easy to start making money from the comfort of your own home, but you need to look out for the scams. Here are some ideas on making extra money to get you started.
Write Resumes
If you know anything about resumes, offer to write other people's. There are so many looking for new jobs, whether they want to actually find a job or want that promotion at work. The perfect resume is essential. Even if you don't know how to do it, it's really easy to learn and you can simply get paid for making life easier for someone else.
Start Blogging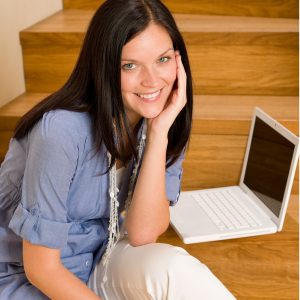 Blogging in itself doesn't quite make money—it's the advertisement revenue, affiliates and other financial links that you add to it that help. However, you need to start someone. Create a blog—you can make free ones at Blogger or WordPress—and start writing about something that interests you.
It could be your life, a subject that you loved at school or news events that you want to put a personal spin to. The list is endless. As you build followers, you'll find that you make more money through your revenue platforms.
Offer Your Programming Skills
Do you know a programming language? Are you willing to learn one? You could offer your skills as a programmer, whether it is Java, HTML or even C++, to someone who needs the help.
Freelancing is becoming highly popular and gives you the chance to work from home. Depending on your job, this could even be something you do in your spare time.
Start Selling on eBay, Etsy or Another Similar Website
There are a lot of sites giving you the opportunity to set up your own store. You could start selling your unwanted items on eBay or create your own jewellery to sell on Etsy. There are some stores that will make and ship the products for you and you just deal with the design! Find something that works for your skills and joys.
Become a Freelance Writer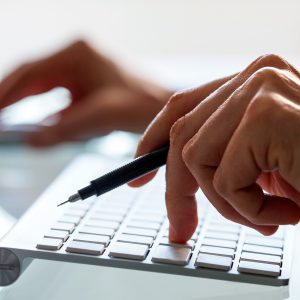 So many businesses are now looking for writers. Blogging is the way to go but the business owners either don't have the time or the skills—and sometimes both.
Being a writer makes it much easier for them, especially freelancing since they don't have to pay employment taxes and full-time wages. Create your own website, get some samples up and start selling your writing skills from the comfort of your own home.
Refurbish Antique Furniture
Do you enjoy refurbishing antique furniture? There are plenty of people who want something vintage but they don't have the skill or time to do it themselves.
Offer your services and make it easier for them. You will need some space for this and may even need a store site as your business gets bigger. Start small and work your way up.