Do you enjoy shopping online? It's really convenient and easy to do. However, you could end up overspending. Here are some tips to spending your money online so you can keep the budget down.
Set Your Budget from the Start
Before you start spending money, set a budget. You need to determine the amount you have to spend, so you don't put yourself into debt. It may be worth deciding how you're going to pay for items—credit card, debit card, e-wallet—so you make sure you have the budget that you require. When you have a set budget, split it up for the different items that you're going to be purchasing.
Go In With a Plan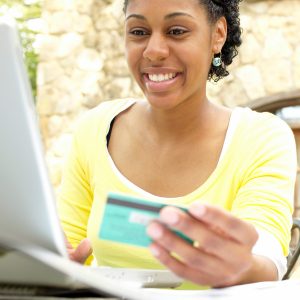 You wouldn't shop in the stores without some sort of plan, would you? You likely know which shops you want to visit and the type of items you want to buy. The same needs to apply to online shopping.
You need to have an idea of the items you're looking for, so you don't spend more money than you really need it. It also stops you from wasting money on something that you don't actually need.
Check for Online Coupons
Most stores will have coupons available and shopping online makes it really easy to find them. Take some time to find ones that are around and make a note of the codes and terms.
You may not find they're that useful, but having them in mind is one step to saving money. If you know that there is a coupon for X amount off when you spend Y, you will be able to use it if it matches your budget needs.
Compare and Contrast
Online shopping makes it really easy to compare prices and services, but people rarely do it. You want to make sure you find the most valuable item for the best price, and it is not always going to be the first store you go to.
You can usually put the product name or number into the shopping tab on Google and it will bring up a list of all the stores it is available in.
Make Sure You Check the Site Security
There are a lot of phishing attempts and hacking of websites lately. All of these steal sensitive information and then people can make payments on your credit cards.
You need to make sure the site you are on is the right one—check the address bar for the right domain name—and that it is fully protected for encryption. It should have https:// at the start of the domain name instead of http://.
Have Antivirus Software
Now make sure that your computer is protected from malicious attempts. Install antivirus software before you start browsing anything online.
There are plenty of free versions available online, including AVG and Avast. You may want to spend a little extra for software that will protect you against spyware and other malicious threats, but at least have the basic cover.