Once you have your luggage chosen you then need to be sure to pack a few very essential items.
Types of Luggage
What type of suitcase do you need? Do you want one with or without wheels, do you need hard shell or soft sided? There are pros and cons for both these. Soft sided cases are reasonably flexible and easy to store but can offer less protection and and not be as waterproof. It is no fun arriving home from your trip and opening your case to find all your souvenirs in little pieces! Hard shell cases tend to offer more protection but may be heavier than their softer counterparts, they can also be quite a bit trickier to store.
Duffle bags are extremely light and hold quite a bit. They may not be as stylish as your hard shell case with wheels but they are extremely practical.
Carry on luggage is something that is able to be stowed either in the overhead locker or under your seat. The maximum measurements for carry on luggage is 56 cm in length, 45 cm in width and 25cm in depth. Ladies can take a handbag as well as their carry on piece on board a flight with them.
Another dilemma can be what to take on an overseas trip. I would say don't take too much. My suggestion for the top 10 things to pack are listed below.
Top 10 Items To Pack
Copies of travel documents
Make sure that you have copies of your passports, itineraries, tickets and travelers checks just in case you find that these have been misplaced or worse they have been stolen! Also have a list of contact information and your credit card contact info.
Guidebook and language guides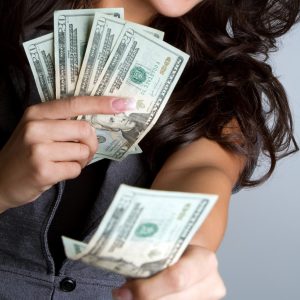 Local Currency
Take a small money belt with you, this is handy as it can be tucked under your clothes and you can keep your passport and other important documents with you as well as your cash.
Trial sized toiletries
No matter where you are going you will generally be able to pick up shampoo, conditioner and soap.
Take a sewing kit, stain remover pads and a laundry bag.
A sleeping mask and earplugs
Many a bleary eyed traveler has stumbled off the plane at their destination only to spend the next two days exhausted because the passenger next to you snored louder than a locomotive.
Books, magazines and a pen
So that you can while away the hours till you reach your destination.
Phone, laptop and camera and chargers
Address book and calling card
Yours sense of humour and adventure