When it is time to take a vacation, people usually go in the summer. However, some families like to wait until the fall so they can take a vacation that is a little on the spooky side. Halloween is the biggest fall holiday there is, and there are many spooky places to check out that can offer both a fright and a delight.
Philadelphia:
The Spirits of 1776 tour is a new tour that takes visitors through some of the scariest places in Philadelphia that is associated with the Revolutionary war that helped America become a free country.
The tour covers 15 different locations, and takes 75 minutes to go through.
St. Augustine: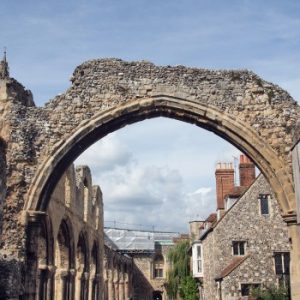 St. Augustine, Florida has a lot of history because of its location near the edge of Florida.
There are a lot of famous locations in that town that are known to be haunted including a lighthouse that has been investigated by professional ghost hunters, and the results have been amazing.
Key West:
Key West, Florida, offers visitors a tour that takes them through the older part of the city.
The guide will tell visitors all about Key West's past, and the tour has even been featured on television because it covers the most haunted parts of Key West.
New Orleans:
Because of its colorful past, New Orleans has a lot of ghosts that walk its streets.
The tour will take visitors through the French Quarter, and even a famous cemetery that is said to be haunted by a voodoo queen.
Charleston:
Charleston is located in South Carolina, and because of its location, it has a lot of history and some of it was bloody.
There are whole sections of the city that are reportedly haunted, and the ghost tour will take visitors through the special area. There are haunted hotels, bed and breakfasts, restaurants, bars, and cemeteries.
Niagara: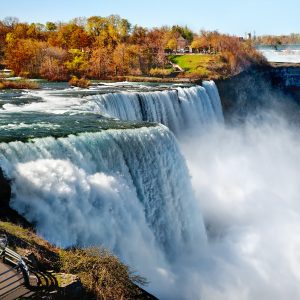 Niagara, New York, is known for its amazing waterfall, but there are more reasons to visit Niagara than just visiting Niagara Falls. Fort George is an old fort that was used during the War of 1812.
There were many battles fought at Fort George, and because of the carnage and bloodshed, the fort is reportedly haunted. To add even more spooky fun to the tour of the old fort, the guide does everything with only the light of a single lantern.
Gettysburg: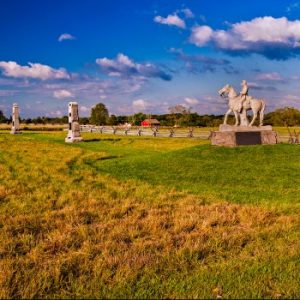 Gettysburg, Pennsylvania was where some of biggest battles of the Civil War took place. There are many battlefields around Pennsylvania, and many people have reported seeing ghosts walking the battlefield still engaging one another.
There are many tours that are offered in the Gettysburg area, and one of them is over 50 years old, and given by a Civil War descendent.
The fall is a spooky time of year, and families who love to be scared can take a vacation that is centered around some of the best ghost tours in America.
Whether it is Florida, Pennsylvania, or South Carolina, there are many haunted places in the United States that can offer a lot of spooky and educational fun.