Avoid Them
That doesn't mean that they have to be a problem. You can avoid stretch marks and prevent them from ever happening. Once you have them, you can follow the same tips to help hide or remove them but this is often harder.
Keep Your Skin Hydrated
When the skin becomes dehydrated, it loses its elasticity. You want to avoid this from happen so that it can stretch or compress without issue. The best way to keep your skin hydrated is through the use of moisturising cream and there are plenty of options available. Use the creams as part of your daily routine for the best effect. Use them after your shower on a morning and just before you go to bed for maximum benefit. Having this as part of your beauty routine will also help you feel more confident about yourself as you look after your body and skin. Moisturising does much more than avoid stretch marks – you'll keep it feeling and looking great.
Drink Enough Water to Stay Hydrated
You can't just keep your skin hydrated; you need to stay hydrated! If not, your body will draw the moisture from your skin to use it around more important areas of your body. After all, your kidney function is more important than glowing skin, right? Stay hydrated by drinking plenty of water during the day. Experts recommend between six and eight glasses a day but you don't just get that from pure water. You can include the tea, fruit juice, coffee and squash that you drink and the water that you get from various fruits and vegetables, especially tomatoes, cucumbers and melons!
Massage Your Skin Every Day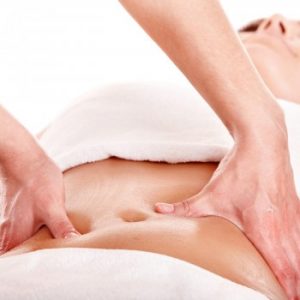 This is something else that you should do as part of your beauty routine; incorporate it in when you apply your moisturising cream. Massages help to promote the production of collagen in the middle layers of your skin to help improve the elasticity, which helps to prevent stretch marks occurring. It also improves the flow of blood around the body, again helping to keep your skin elasticised. Massages are beneficial for many other reasons, including reducing tension and repairing the muscles after injury. Invest in a professional massage on a monthly basis as well to really get the maximum benefit. They will often use oils and creams that will promote healthier living as well as help you avoid stretch marks.
Follow Your Daily Routine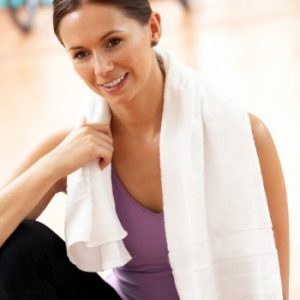 Look after yourself and you will have naturally glowing and healthy looking skin. Stretch marks are common in women during pregnancy and after gaining or losing a lot of weight but they don't have to occur. With a few simple, daily steps to your beauty routine, you could improve the elasticity in your skin and prevent them from happening.