The days are finally starting to get longer and a little bit brighter at last. The worst of winter is almost over and there are some days that are totally wind and rain free.
Wind and rain are natural enemies of the hairstyle – you can use a mountain of style products and have not a hair out of place, and a few seconds outside in the wind and rain, you have gone from fabulous to fizz bomb.
But, since we are getting a few more sunny days we can start thinking about all the wonderful things we can do with our hair for the upcoming spring.
There is only one place to look if you want to know how you should be styling your hair to be on trend, and that is of course the catwalks. The Spring/Summer 2014 catwalk shows identified some key hair trends that will be hot this season, take a look at the finest five.
The Low Ponytail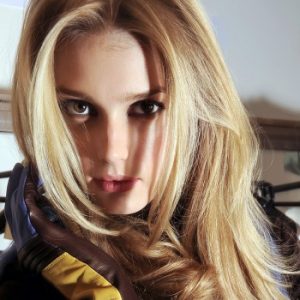 It's a low maintenance style that has a a high impact, the low ponytail. Make it effortlessly chic by keeping it sleek and tendril free, or go relaxed and casual with no defined parting and a few escaping locks. Keep the look polished no matter how you wear it, with a spritz of a shine spray and add a touch of glamour with a jewelled hair accessory. (Hairstyle: Jason Wu)
Effortless Waves
It is the perfect style for girls that don't have much time on their hands, or like a lie-in in the morning, yet still want to leave the house with stylish hair. The effortless waves trend is laid back and cool, beachy waves that any surfer girl would be proud of. Simply spritz damp hair with a little texturizing spray and plait before bed. In the morning you will have gorgeous messy waves. (Hairstyle: Versace)
The Bob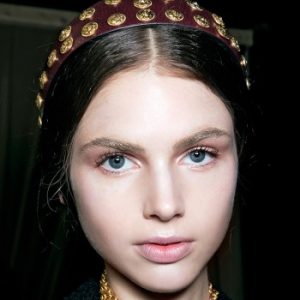 The bob was easily the hottest hairstyle of 2013 and in 2014 it sets to go astronomical. It comes in all shapes and sizes, from the low maintenance choppy style, to the chic sleek style. Keep the hair looking healthy ans avoid damage by applying a heat protector spray before styling. (Hairstyle: Balmain)
Hair Candy
For those who want to add a little bit of bling to their hair, or want to cover up a bad hair day and still look stylish, try adding some gorgeous hair accessories. For as big as you dare with an oversized floral garland or go small and understated with a delicate jewelled grip. Cover up bad hair days with a printed silk scarf and why not add a pair of oversized sunnies for vintage chic. (Hairstyle: Valentino)
Bold Bangs
The fringe is back and it is more daring than ever. If you really want to push the boundaries, the cropped fringe is a must, but if you want something a little more simple, go for delicate bangs that frame the face.
The fringe works particularly well on super thick hair, but those with thinner hair are not left out, a thin parted fringe is just as effective. (Hairstyle: Fendi)