A Side Fishtail Plait
This is a great look for the summer and works with many different outfits and styles, especially when you're going on a trip to the beach.
The side fishtail plait is actually relatively easy to do but your arms may get tired part way through. The best thing to do is practise a couple of times before you go out with it.
The Messy Bun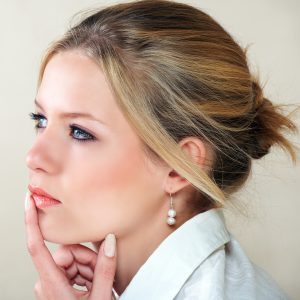 The messy bun is quick and simple. You simply get your hair up and allow parts of it to fall away.
The more time you spend on it the worse it will actually look! You can add different things to your messy bun too, including headbands and hair accessories but avoid doing too much.
The whole point of the style is to make it look like it was done quickly.
The Side Ponytail
Make your hair look luxurious but find something extremely easy to do. The side ponytail is a great option and there are many things that you can do with it.
Use a hair tie that is the same colour as your natural hair colour so that it is easily hidden. You could opt for adding a plait along the bottom of the hair at the back to add a little more detail.
Wear Your Hair to One Side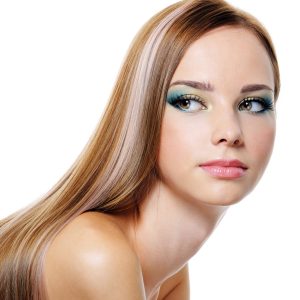 Similar to the side ponytail, you could remove the hair bobble and just use clips and grips to put your hair to one side.
This will allow you to keep your hair down and just cover one ear, while showing the other off.
This works great with asymmetrical earrings and there are some pretty clips that you can use for the back.
Half-Up, Half-Down Look
It may sound like a childish option but the half-up, half-down look is a trendy summer option. You can do all sorts with it to make it stand out and look great.
Create a quiff at the top of your head or add some clips and fancy ties at the back. This works really well when you also clip your fringe out of the way.
Make a Quiff with Your Fringe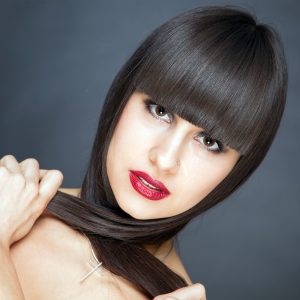 If you have a fringe, clip it out of the way on the top of your head. You can quickly make a quiff with it by using a couple of grips.
If you still want a bit of a fringe, just clip part of it out of the way. To get the rest of the hair off your back of your neck, a simply ponytail works wonders.
The Plaited Bun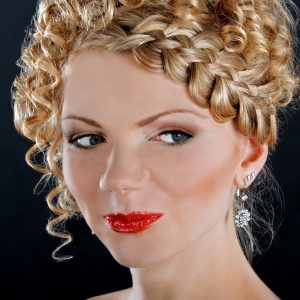 Create a bun at the back of your head but leave a strand of hair. Create a plait with that strand and wrap it around the bun.
You can also buy headbands and bobbles that are plaited in the same colour as your hair to create the look quickly.