Importance Of Proper Sunglass Fit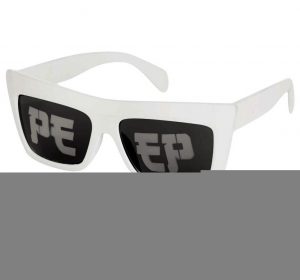 It can be a tedious process of trying to match your facial features with the right frame and lenses.
Choosing sunglasses is not just about fit, but it also involves matching your sunglasses with your face shape, skin tone and hair color to find the perfect choice for you.
Wearing the right pair of sunglasses can greatly affect your overall look and make you more stylish and appealing. If you follow these sunglass selection tips, you should be able to find the right pair in no time.
Photo: topshop.com
Face Shape And Sunglass Fit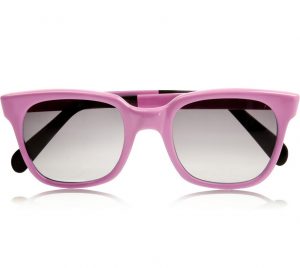 First you must determine your face shape in order to find a pair of sunglasses that are flattering. There are 7 different face shapes, but most people have either round or oval faces.
If you have a round face it is best to find sunglasses with rectangular shaped frames that are thick. However, if you have an oval shape face it is recommended that you get square or wrap-around frames.
These frame options will compliment your face shape and look natural on your face instead of being too big or overpowering.
Photo: net-a-porter.com
Skin Tone And Sunglass Frame Color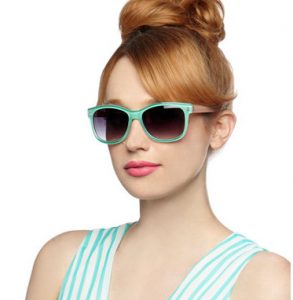 After you have matched your face shape correctly, you can then match your skin tone and hair color with your sunglasses.
It is bet to pick a color of sunglasses frames that will match your skin tone correctly. Most individuals have either warm or cool skin tones.
Photo: modcloth.com
Match Shades With Hair Color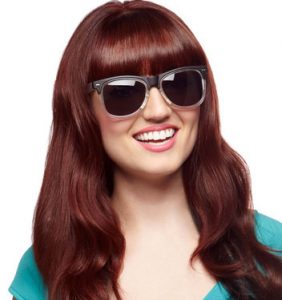 Blonde, white and black are cool, but brown and red are considered warm tones. The best colors of frames for warm colored people are brown, red, peach and copper. However.
The best frame colors for cool tones are black, blue and brown. If you follow these color guidelines you will most likely pick the most stylish sunglasses to match your features.
Photo: modcloth.com
Features Can Be Enhanced With The Right Sunglasses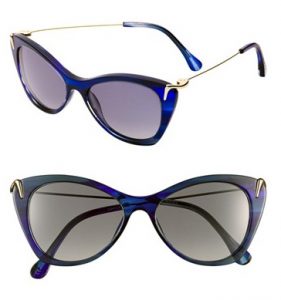 Sunglasses look great on all types of people with varying features and face shapes, but it is important to be aware of your face shape and pick the right option for you.
Not all sunglasses look flattering, but by using this guide you can find a pair the accentuates your features and is the perfect accessory for summer.
Photo: lkbennett.com
Protect Your Eyes In Style
Choosing between different sunglass brands can be difficult, but it is most important to follow these tips based on face shape, skin tone and hair color. As women we love to wear accessories, but it is important to select the most flattering options. Instead of squinting in the sun put on a perfectly picked out pair of sunglasses and enjoy the outdoors in style.
Photo: shop.nordstrom.com