Pump it Up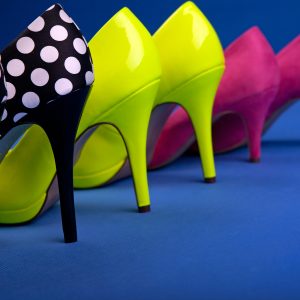 If you've already found your perfect black or nude pair of pumps, then it's time to branch out to other colors.
This summer is the time to hit dance floor in a black or neutral outfit and neon yellow heels to keep everyone's eyes on you. Heeled sandals in bright colors are perfect for summer, too, so give that bright orange strappy sandal a try.
Hold it Tight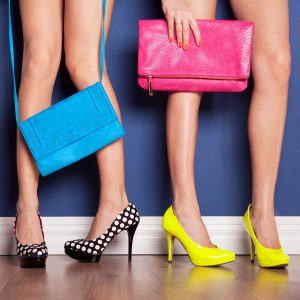 The clutch is a classic handbag style that will never go out of fashion. But why let your choice of bag be drab?
Pick up a clutch or wristlet bag in bright green or electric blue to turn the sleek, classic silhouette into something truly fun and modern.
Big or small, a clutch is the perfect purse style for day, night, and everything in between.
Keep it Cool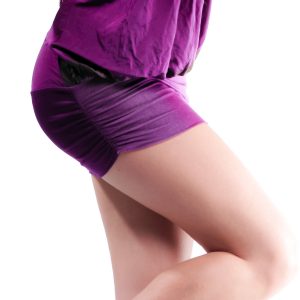 If wearing neon all over sounds like a little too much for you, try donning just one piece of clothing in one of these vivid shades.
Bright yellow short shorts or a hot purple mini skirt might be just the thing to add new life to a day or evening look.
Keep it Shaded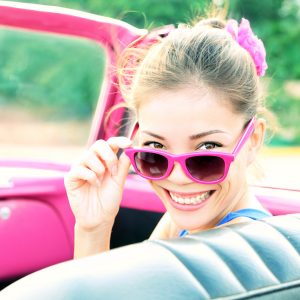 Sunglasses are a great way to play with shape and color.
Whether you'll rock them all day long at the beach or just toss them on when you duck out of the office, try vivid yellow or hot pink shades to bring sunshine and brightness with you everywhere you go.
Keep it Polished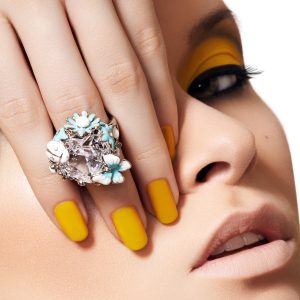 Nail polish is a great way to add a pop of color to your look without committing to a wardrobe full of neons.
Show off your fingers or toes in hot pink, neon green, or bright blue for a fun look that manages not to be overwhelming. These nail colors are especially great at the beach or a club with black lights.
Keep it Accessorized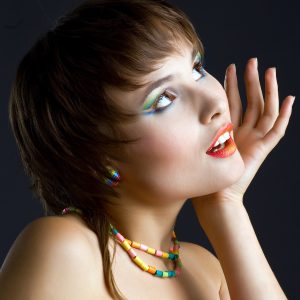 Don't overlook the power of some neon bangles on your wrists or a brightly colored pendant on a necklace.
Add a skinny neon yellow belt to brighten up any outfit or go for brightly colored chandelier earrings to keep things bright.
Mixing and matching different neon colors is totally okay, so go wild with accessories if you're keeping the rest of your outfit low key.
Keep it On the Beach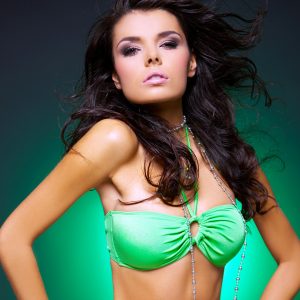 Neon is never more at home than when it's surrounded by surf and sand, so go ahead and rock that bright colored bathing suit or bikini that you've always wanted.
Hot pink, bright yellow, or even Day-Glo orange are all amazing beach colors that will look good on a sandy backdrop. Neon is a great way to be brave.