Prints are the easiest way to make a bold style statement and look highly fashionable. There are so many different print options to choose from, but the wrong pattern can have you looking frumpy and weird, instead of trendy and flawless. So stick with these funky and cool pattern options for 2013 and be guaranteed to turn heads for the right reasons.
1 Polka Dots
Large colorful polka dots are not flattering, but small and lighter toned polka dots can be used to enhance your style. Smaller prints are a great way to slim your figure and elongate your shape, which can create a more appealing look.
The best way to achieve a slimming style, is to choose polka dot patterned options that have a dark background and light polka dots.
Shirt: sheinside.com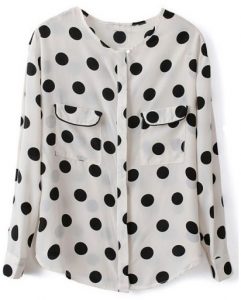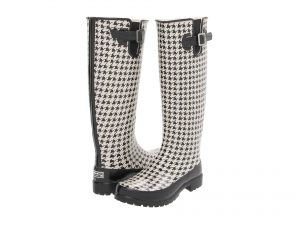 2 Houndstooth
This is a classic print option that is similar in prints what the little black dress is in your wardrobe. So if you are not interested in rocking polka dots, you can opt for a more traditional look that still has flair. The dense design of this pattern option flatters almost all figures and allows you to diversify your look.
If you choose a clothing option that is completely covered in houndstooth print, then you can be assured of a sliming look. There is no one spot to draw your attention, which creates the ideal look. Simply pair with matching accessories and you have the perfect look for a relaxed night out.
Boots: 6pm.com
3 Floral
Floral patterns can be a great addition to any wardrobe and are bot reserved for only springtime wear. Floral patterns are feminine and flirty, but you must be picky about your floral print choices. The wrong floral print clothing item can have you looking much larger than your actual frame.
Many shapely women that try to wear floral patterns look more like a sofa than a fashionable diva. Therefore, this fashionable floral pattern is better for individuals with slimmer frames. Dark colors look exceptional stunning on lighter skin tones. This is definitely a look you can rock, but proceed with caution.
Trousers: zara.com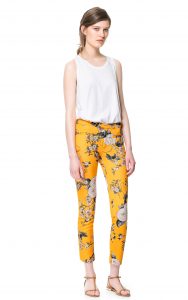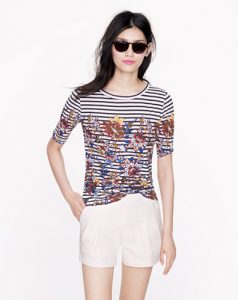 4 Mixed
If you have a hard time making up your mind, mixed patterns are the best choice for you. Most clothing items with mixed patterns combine at least two pattern trends into one design. This can look amazing or it can be a fashion disaster.
The trick is to find prints that have similar color patterns, this can create a cohesive look that blends together well. Be bold and try different mixed patterns until you find the one that's right for you.
Shirt: jcrew.com
5 Animal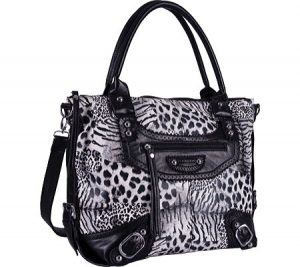 Right now, animal prints are the trendiest option and leopard print is the iconic choice. Instead of choosing this pattern for your clothing, you can enhance your style by choosing a bag with an animal print.
This can be the perfect fall fashion item that can enhance your overall style. You can pair it with bold stilettos and classic black leggings for a complete look.