Wrap Dresses Show Off Your Assets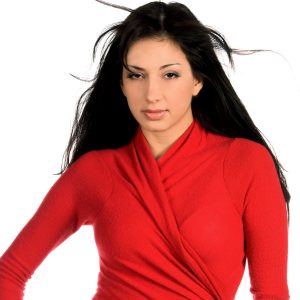 Wrap dresses are your friend. Those that have a v-neck cut will help to show off your chest area to take the attention off your waist.
You will also benefit from the wrap giving you the appearance of having a thinner waist. These dresses also allow you to benefit from the flowing bottom to make your hips look wider than your stomach area.
Vertical Stripes Make You Look Taller
Being an apple shape often makes you look shorter than you really are. Give the appearance that you are taller by wearing vertical stripes.
By looking taller, your weight will not seem as bad and you will no longer look as round.
V-neck Dresses Work Like Wrap Ones
When you are looking for a dress, stick to those that have a V-neck or rounded neck. Never opt for those with higher collars as they make your shoulders look the same width as your stomach.
Show off your assets and draw the attention away from your waist.
Maxi Dresses with the Empire Line
Colourful maxi dresses are perfect for the summer. They are bright and make you feel ready for the great weather.
The benefit of the empire line is that it hides your stomach area so you look smaller than you are.
Maxi dresses are great for all occasions, whether you want to lazy around on the beach or you are looking for something for a special occasion.
Flowing Long Dresses to Hide the Waist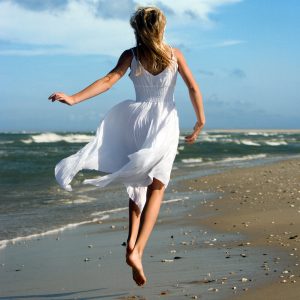 If you want to hide your legs for any reason, flowing dresses are perfect. They don't cling to the body, making it much easier to hide your figure.
Look for those that start flowing from underneath the chest area so you can still show off your assets and draw attention to the best parts of your body.
Dresses with Detail at the Top to Draw Attention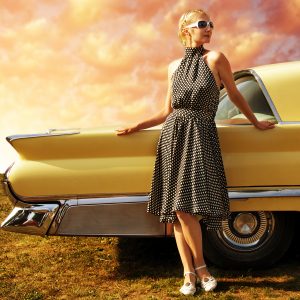 One of the best tips is to simply draw the attention away from your waist line. The best way of doing that is by adding some detail towards the top of your dress.
This could be buttons, sequins or even a pattern. The eyes will be drawn to that detail that they won't care about your apple shape.
Use Accessories to Help Draw Attention Away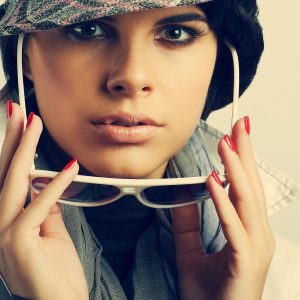 Another option is to add accessories that will help to draw the attention away.
This could be a pretty necklace, a pair of dangling ear-rings or a fashionable scarf – if the weather isn't the best this summer!
Avoid bows and putting too much around the waist so the attention isn't drawn to the wrong area.