Halloween used to be the time of year that was just for kids, but now adults are having just as much fun dressing up as their children. To make the day even more fun, adults usually throw a Halloween party. Here are 7 tips on how to have a fun Halloween-themed party just for the grown-ups.
Choose the Best Halloween Theme:
The best way to have a great Halloween party for adults is to decide ahead of time what the theme for the party will be.
Some of the best themes include witches, zombies, angels, devils, or anything else that comes in a variety of different costumes.
Start Planning Early: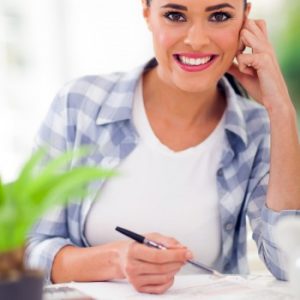 Typically, the best parties for Halloween come with a lot of planning. Some people start planning their parties at least two to three months in advance.
The earlier that party planning begins, the better the party will be because early planning can help make sure that everything goes according to plan and there is time to change plans just in case something unexpected happens.
Have a Costume Contest with Prizes:
With the party theme being chosen, and everyone being noticed about it, the costumes that can be created can be a lot of fun and worthy of some prizes.
The prizes do not have to be anything really fancy, even things like restaurant gift cards will be appreciated because it will mean not having to cook for a single night.
Decide on Food and Drinks: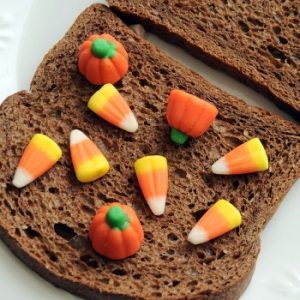 The food for the party can be things like finger foods, or some people decide to have a potluck where everyone brings at least one dish.
With everyone bringing food, the menu will be quite diverse, and everyone can help contribute to the party.
Decide on Fun Party Activities or a Movie:
One way to make the party even more fun is to have party games. The hostess can create a scavenger hunt list or a movie can be screened.
Nothing says Halloween like watching old horror movies, or going through someone's neighborhood to find items on a long list.
Hand Out Treat Bags: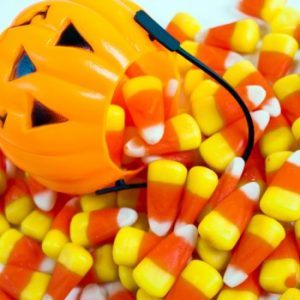 Because adults are spending the night at a party, they will miss the chance to go out and get candy with their kids. To make sure adults get their sweet treats, Halloween treat bags can be created that are filled with candy.
The best place to get candy is at a dollar store, and a lot of candy can be bought for a very reasonable price. Adults will love getting the treat bags because they will be at a party, but still get something sweet at the end of the night.
Decide on Whether or Not to Serve Alcohol: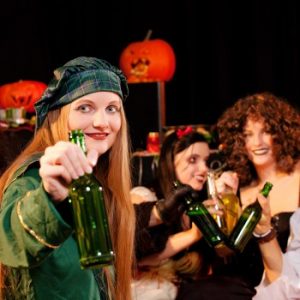 Adult parties usually involve alcohol, but it is really a decisions that the hostess has to think about. Beer and wine at a party is normal, but the people giving the party have to be sure that it is handled responsibly.
To ensure everyone is safe, people who drink should be taken home with a person that volunteers to be a designated driver or the party guests who are very intoxicated should be invited to spend the night.