Are you looking to make a profit on your home? The real estate market is starting to rise, but you may not yet make the profit that you want. It means looking for ways to add value onto your home. Here are some ideas that may be cost-friendly right now and work out more than beneficial when it comes to selling your property.
Convert Your Basement or Loft Space
Do you have a basement or loft that could be converted? This will cost some money upfront, but it could make you thousands of extra on the value of your home. However, you need to think very carefully about this. Unfortunately, it doesn't always work the way you'd like. The basement conversions are the first ones to consider. Loft ones often go wrong!
Updates to the Bathroom and Kitchen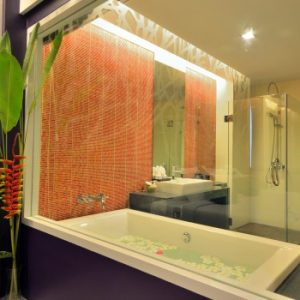 If you're not into converting or you find it's not financially viable, the next option is to look into updating parts of your home. The bathroom and the kitchen are the two most likely areas.
By refurbishing these, you can quickly raise the value and you don't even have to spend a lot! Change the tile work or new cabinet doors. It looks like you've spent thousands on making it look perfect.
Make It Look Like There Is More Space
Larger homes sell for more. If a buyer thinks you have a big home, he's going to offer more – and sometimes more than your asking price – because he wants it. So, you need to make your home look like there is more space than there really is.
This is quite simple. Take out all the extra furniture that you really don't need. Put it in storage for a while. The living room just needs the couches and a TV, while the bedroom is fine with a bed, wardrobe and night stand.
Replace Those Carpets
If your carpets look worn, it may be worth replacing them. It's okay; you can take then with you when you leave. If you're not sure about replacing the whole carpets, at least give them a good cleaning. Invest in professional cleaners if you need or get some nice clean, new rugs to cover up marks.
Fix Up the Front of the House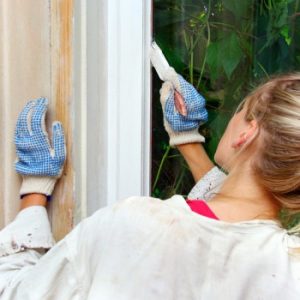 Repaint the fence, mow the lawn and fix any issues with the front door. You want to give the best impression as soon as someone walks up to the house.
Having a good first impression will make people raise their price in their head and sets them in a good mood when looking at the rest of the house. If they instantly spot problems, they'll look for more of them here and there.
Repaint the Walls
Make sure each room is in a neutral colour. White or creams are usually best.
They make the rooms look bigger, and make it much easier for buyers to picture their own colour schemes and items around. A fresh coat of paint also looks cleaner.