Wouldn't you love to be more organized? Did you know that it doesn't have to cost an absolute fortune? There are some great ways to get that kitchen more organized without paying out of pocket. Many of the following ideas include low-budget materials or can be adapted to using low-budget options.
Rearrange Your Fridge
Clear out your fridge and rearrange everything. You want it set so everything is in an easy to reach spot and makes sense. Put your meat on the bottom shelf. This prevents the blood dropping on other items, contaminating them. If you have vegetable draws, keep as much of your fruit and vegetables in there and the rest of your fridge is for everything else. Plan it in a way that suits you.
Organize Your Freezer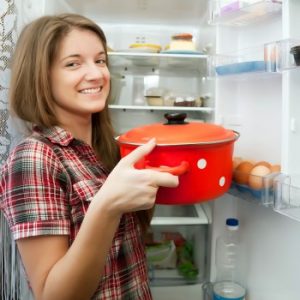 Do you ever open the drawers in your freezer and then wonder what you can possibly pull out? It's likely that it's not quite organized in a way that makes sense.
Pull everything out and reorganize it. Have one drawer for your meat, one for your frozen vegetables and the others for your ice creams, extra milks and breads and other items that you store over time.
Clear Out the Cupboards
Now it is time to move onto your kitchen cupboards—do one at a time. Organize the ones with the tins of food and then move onto the pots, pans, crockery etc.
Give each cupboard a need and lay it out in a way that suits your needs. Put the pans in a cupboard near the oven and the dishes in a sink next to that. You want to move around the kitchen as little as possible.
Give Your Drawers a Purpose
If you have more than one kitchen drawer, you may be out of uses for it. You've got all your cutlery in one, do you really need more? You'll find they can be useful, but you need to give them a purpose. Have one for your BBQ utensils and another for carrier bags for the trash. As you give each drawer a purpose, you'll find it easier to get the things you need.
Do You Really Need That Tupperware Cupboard?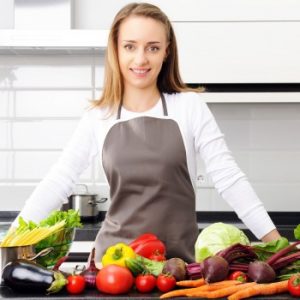 If you have Tupperware, it is time to get rid of it. There are plenty of other options out there for this need. Tupperware takes up space and is hardly every used.
If you're worried about binning it, you could always give it to a friend who is looking for some. If you find that you do use it often and prefer having it, organize it to stop it from taking up all your space!
Use Your Counter Space
Your counter tops are great for organization, but you need to use them productively. Only have the electronics you use regularly, and then keep spaces clear for preparing and cooking food.
If you don't use something more than once a week or month, put it in a cupboard out of the way and get it when you need it.