Children look forward to winter every year because of the snow that falls. There is nothing more fun than going outside and playing in the snow and building snowmen. To make the snowfall even more fun, families can do things together to make wonderful wintertime memories they will cherish for the rest of their lives. Here are 7 fun outdoor activities the whole family can enjoy.
Ice skating:
Some parts of the United States have a lot of bodies of water that turn into ice rinks when the snow begins to fall. Families can find a nice big frozen pond and go skating together making things like figure eights and chains.
Spending a cold winter day on the ice is going to be something that both kids and adults are never going to forget.
Camp fire for outdoor lunch: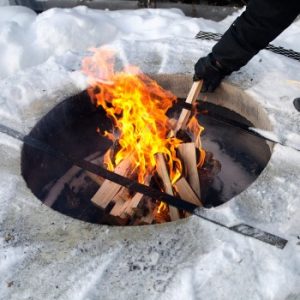 While outside, families playing in the snow eventually have to break for a meal. Instead of going indoors, a camp fire can be created.
A pack of hot dogs can turn into a fun outdoor lunch when the whole family sits around with sticks roasting their hot dogs over the open fire.
Make Smores:
In addition to just roasting hot dogs, families can gather all the ingredients together to create Smores. The marshmallows can be placed on sticks and roasted, then sandwiched between two graham crackers with a piece of chocolate.
After the hot dog lunch, families can enjoy a nice outdoor dessert, and having the kids assemble their own Smores is going to be something they really have fun with.
Go sledding: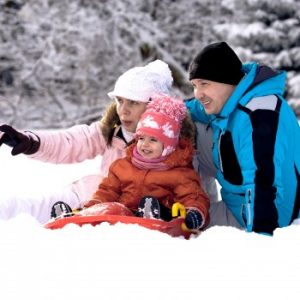 Some families own their own sled, but some do not, but that should not stop them from sledding down a hill.
A good substitute for a sled can be a large piece of plastic, like a lid from a 5 gallon storage container, or even a big piece of cardboard can be used as a makeshift sled.
Build snowmen:
A nice flat area is going to get a lot of snow, and the perfect spot for a family to build snowmen.
The more people that participate, the more fun the activity will be and each family member should build at least one.
Build a fort: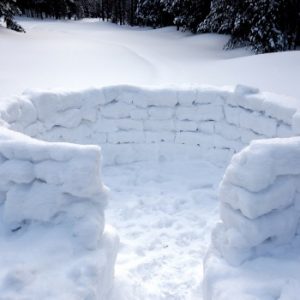 The snowmen family needs a place to live, and a fort can be built to go right along with the family.
The fort can be made of blocks, and those blocks can be stacked up on top of one another until a structure is formed around the snowmen family. Also, if the weather gets a little too cold, the fort will also help keep the human family nice and cozy as well.
Ice fishing: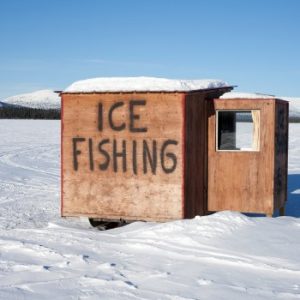 Some bodies of water can be skated on, but others can be used for ice fishing. A large hole has to be cut in the ice, and the family can sit around it with their poles all snuggle up in blankets with cups of hot chocolate.
Even if no one catches any fish, everyone will have a lot of fun snuggling up together to keep warm and waiting for the fish to bite.