Discuss the Magazines, Advertisements and Shows
Take the time to talk about the figures of women in the magazines and advertisements. Explain that it is a company's idea but that men actually love curves.
This is also the time to find out how your daughter is reacting to these pictures. Does she want to be like that? Not all teenagers are phased by it so don't instantly jump to that conclusion!
Discuss Being Healthy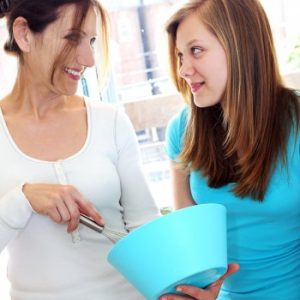 The best thing for your daughter is to be healthy. Encourage her to eat three balanced meals a day and enjoy snacks.
You can start this by eating as a family and cooking good meals that are healthy and nutritious for you all.
Talk to her about how food is needed by the body and how it breaks it down. There is plenty of help online for this.
Talk to Them About Their Friends
Some of the pressure doesn't actually come from the TV and magazines; it's from friends. Talk to your daughter about their friends and what they believe.
Don't ban them from these friends but make sure you have a conversation about a healthy body and what not eating can do to it. This is also the time to find out about other social pressures come from friends.
Encourage Them to Join in with Activities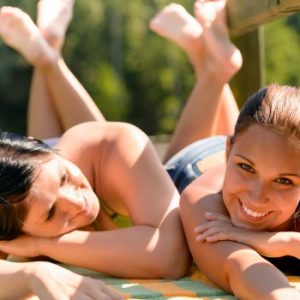 Encourage your daughter to join in with activities and hobbies. These don't have to be physically based; they could be academically based or just something for fun.
By enjoying her teenage years, she is less likely to focus on many of the social pressures and try to be as thin as possible.
Take Her Clothes Shopping
Help your daughter dress for her size and figure so she looks good. If you're not that good at this, find out more about the different figures and work on the type of clothes that will look good.
Not only will this activity be good for her self-esteem, it will be good for your relationship together.
Watch for Any Signs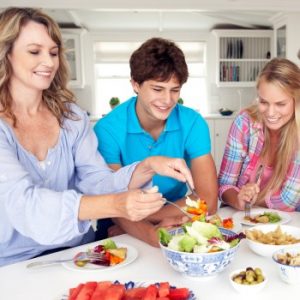 Keep an eye out for any signs that she is suffering from an eating disorder. Don't be obvious or obsessed with this.
Simple tips include having a meal as a family to make sure she eats the majority of it and sharing healthy snacks between meals.
Talk to Her If You Suspect Anything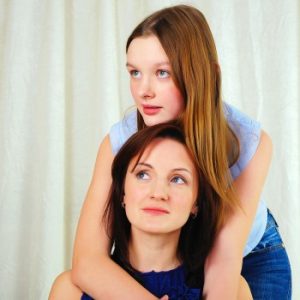 The earlier you catch an eating disorder, the better it will be to handle. However, you will need to approach her with sensitivity. Don't accuse her of starving herself to be thin.
Explain that you're worried and that if she wants to talk you are here. She is more likely to be receptive to the help.