The wedding day goes so quickly, you may wonder what all the planning was for. It's really important to have some keepsakes from the day, whether it is a small one-day event or lasts the weekend. Here are a few ideas for your keepsakes to keep your memory alive.
A Newspaper from the Day
Go out and buy a newspaper—or ask a family member to do it for you—from the day. This will remind you of the big stories on that day and could even include a message that family members have paid to add in. Hopefully there won't be any major negative stories to spoil the day.
A Signed Photo
If you don't want to do the traditional guest book (although this is a good keepsake idea), you could have a photo of the two of you printed. Some photography companies will be able to print one of you at the wedding during the day to include at your evening do. Make sure there is enough white space around the photo for people to sign, and think about the number of guests who will be attending. You may want to have a guest book there just in case.
A Post Box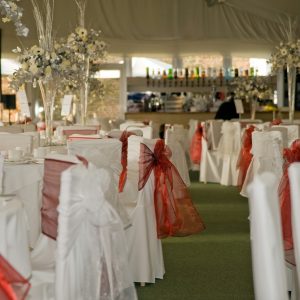 Ask your guests to place all cards into a post box and keep that as your keepsake from your wedding. This is great, especially if you have one specifically created for your big day. You could opt for a traditional style if there is one from your area—such as the red post boxes in the UK. Make sure you have an area for physical gifts too as not everyone will have cards.
Personalised Cutlery
Instead of eating with the hotel's cutlery, have some personalised for your day. It could have your names and the date of your wedding, or a special message. You could have different pieces personalised in different ways, so they only make sense when all put together. This is a lovely touch that very few people consider. The only thing you need to think about is washing them afterwards. You could even have a set made as favours for your guests.
Keep Your Guest Book and Photo Album Personalised
Along with the personalisation theme, add something unique to the front of your guest book or photo album. There are many that you can buy to then add little plaques to or add a photo to the front. You can add the photos after the event, which means you have one from the day to really keep the memory of your wedding alive.
Sports Keepsakes
If you're both into your sports, use them to create a unique keepsake. Ask friends and family members to sign rugby balls or footballs, etc. If you're not a sports fan, think about something that you both enjoy together. It could be going to the theatre or hill walking. Find something that connects you and that favourite pastime to give people something to sign, instead of a guest book on the table.