Canary Islands, Spain
Canary Islands is not in mainland Spain. It is to the northwest of Africa and is a Spanish province. Canary Islands is perfect for a honeymoon, for an all girls holiday, for a bachelorette vacation or for the twentieth anniversary.
It is the perfect blend of luxury and serenity, class and style and one of the most favorite tourist spots in the world. Right from the beaches to the fascinating oceanfront resorts, everything about Canary Islands is enticing.
Caprera Island, Sardinia, Italy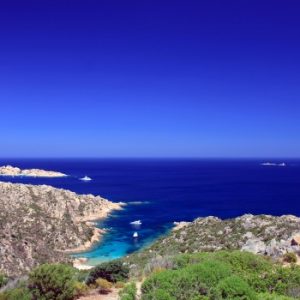 Caprera Island is not a very big island but is a fascinating paradise. It has already been classified as a natural reserve.
If you like serene beaches, seagulls, cormorants and peregrine falcons along with cozy villas and impeccable green natural landscapes, then Caprera Island is where you must go.
Santorini, Greece
Greece is a picturesque country and Santorini is one of the finest archipelagoes in the world.
Encapsulated by the Aegean Sea, beaches that are not found elsewhere in Europe and some amazing landscapes await you at Santorini.
Cocoa Island, Maldives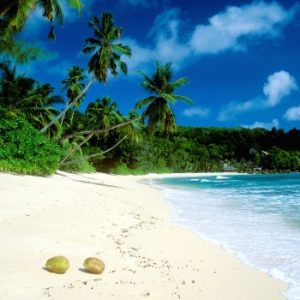 It isn't known for sure if Robinson Crusoe had visited the Cocoa Island in Maldives but if you have read his description of beaches then here is what you would find their real counterparts.
Cocoa Island is one top paradise islands in Asia. You can choose to stay in small huts or opt for star rated properties with personal sun decks. You can also choose spa resorts or go for a backpacking tour.
Do not miss out on the spas and massages while in Cocoa Island.
Phuket
You may have heard of Bangkok and Pattaya beaches in Thailand but Phuket is where you ought to be if you love paradise islands. Any description of Phuket would be an understatement.
Avoid the warmest months of summer as it can be a little uncomfortable for people from subtropical or temperate zones and you would have one of the most fascinating vacations ever.
Kauai, Hawaii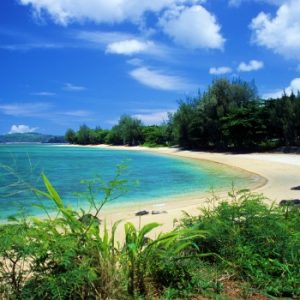 Very few people would need an introduction to Kauai in Hawaii. Even if you haven't been there, you must have heard of it and seen it in numerous films.
The Garden Island, which is another name for Kauai, is not the most important island in Hawaii but is certainly the most exciting, adventurous and rejuvenating.
Bora Bora, French Polynesia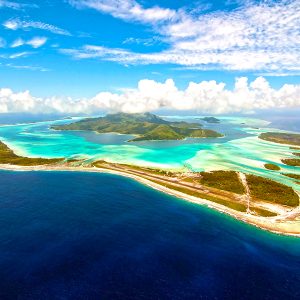 When you go to Bora Bora, take one of the huts that stand on stilts firmly embedded underwater.
You would be in the midst of the aquatic world, an experience that is spellbinding and pleasantly overwhelming.