Winter weather can wreak havoc on the body. When the winter turns cold, a woman may notice her hands are rough and dry, and her lips are cracked and chapped. There are some recipes for homemade lip balm that will work just as well as keeping lips soft as a store bought lip balm.
Lime and Coconut Lip Balm:
To make a tropical lip balm, a woman will need a tablespoon of coconut oil, a tablespoon of sunflower oil, one tablespoon of beeswax, vitamin E oil from three capsules, and a dozen drops of lime peel oil.
The wax can be melted over the stove or in a microwave safe dish, then after it is melted the oils can be added, mixed, and then poured into either tubes or tins and allowed to cool.
Coconut and Lavender Oil: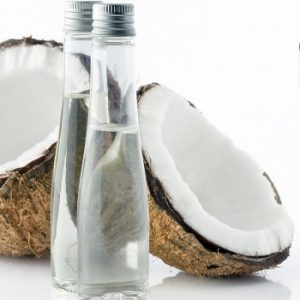 For this coconut lip balm, two tablespoons of coconut oil, one tablespoon of cocoa butter, one tablespoon of green tea, the oil from 3 vitamin E oil capsules, and 3 drops of lavender oil.
The oil and green tea should be mixed together first. The mixture has to be strained through aeesecloth to remove the green tea bits, then the cocoa butter can be added to the mixture along with the vitamin E oil and melted together.
The mixture can then be poured into a tin, and it will take 3 to 4 hours to cool and harden.
Chocolate Lip Balm:
For silky lips, this recipe for chocolate lip balm is easy and fun. The recipe calls for 2 tablespoons of apricot oil, one tablespoons of beeswax, one tablespoon of cocoa butter, 3 vitamin E oils, 6 drops of vanilla extra and 10 chocolate chips.
The ingredients can be melted together in a double boiler or the microwave, and then pour into an empty tin.
Honey and Vanilla: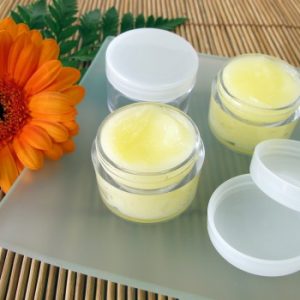 For this lip balm, a woman will need 2 tablespoons each of sweet almond oil, shea butter, beeswax, raw honey, and a half teaspoon of vanilla oil.
All the lip balm ingredients should be place in a small pot over low heat until everything melts, stirring frequently. After the mixture is combined, it can be poured in a tin or lip balm container where it will cool for at least a few hours.
Orange and Clove:
A woman will need one tablespoon of shea butter, 4 tablespoons of sunflower seed oil, a tablespoon and a half of beeswax, and two dozen drops of orange oil and clove oil.
All ingredients need to be heated in a double boiler, which is a big pot of water with a smaller pot inside of it, and then pour the mixture into tubes or tins and it will harden quickly.
Kool-Aid Lip Balm: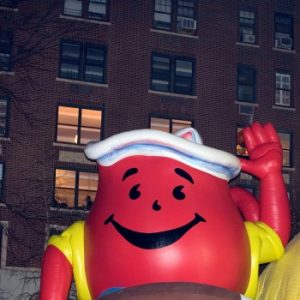 In a microwave safe bowl, add one tablespoon of beeswax, 3 tablespoons of coconut oil, and 3 tablespoons of petroleum jelly.
The mixture can be heated for one minute in the microwave and then removed, mix in any flavor of Kool-Aid, which will give it both color and flavor.
Pour the mixture into a container, cap it, and let sit until the mixture cools, which can take a few hours.
Strawberry Lip Balm: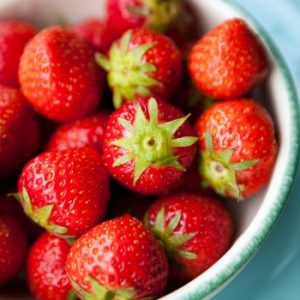 For this yummy strawberry lip balm, a woman will need bees wax, sunflower oil, strawberry oil, edible pink glitter, and some shavings of lipstick.
The wax, oils, glitter, and lipstick shavings should be placed in a microwave safe bowl and heated for 45 seconds to one minute.
After the bowl is out of the microwave, the strawberry oil should be added. The mixture should then be poured into a container and set aside to cool.