You've got a dinner coming up or you want something for a party. You're searching through your wardrobe for something to wear, but are coming up to a loss. What do you do? Well, there are certain dresses that are great for these moments. You can dress them up or keep them casual. Here are some dresses you need to have in your closet.
That Little Black Dress
It may seem boring when you first think about it, but the little black dress is perfect. There are many different styles of them, and some come designed to be worn in different ways to keep changing your look.
The best thing with the little black dress is that they can be dressed up with different colours and accessories. Opt for a bright pair of tights, or choose a neutral shawl to cover your shoulders.
The Flowing White Dress
The opposite to the little black dress is the flowing white dress, and another must have in the closet.
Like the little black dress, this can be worn with different colours and accessories. It can be dressed up, dressed down or worn on a daily basis. Consider the flowing, knee length or longer ones. These add that touch of purity and innocence that you can't get from other dresses or outfits.
The Vintage Dress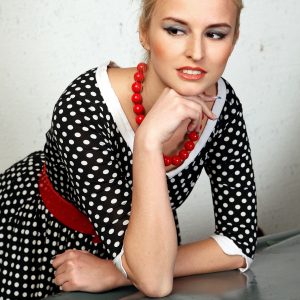 Take a trip to the past with a vintage dress. Vintage and retro are two extremely popular styles at the moment, and give you something to work for all occasions.
They can be worn for that weekly shopping trip with the girls, or saved for something special. The style can also suit your personality for the night.
The Wrap Dress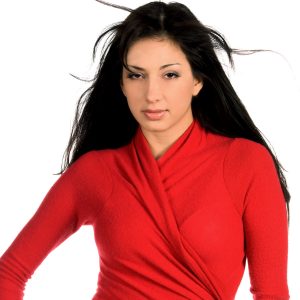 When you're having a "fat day" or you just don't feel comfortable in your other dresses, you need a wrap dress.
These are great for all types of occasions and come in a variety of colours and styles. One of the biggest benefits is the appearance that you have a waist, creating that perfect hour-glass figure. These dresses are also excellent for those with busts, who want to keep them under control! They can be easily dressed down with a blazer or you can dress them up with accessories and heels.
The Maxi Dress
Maxi dresses became all the rage a couple of years ago and they are still popular. Why? Because they suit all different shapes and tastes. There are long-sleeved options, strapless options and those that flow to cover up your embarrassing body parts.
They are comfortable and very easy to dress up and down. Wear your maxi dress to the beach, or don a pair of heels for the night.
The Empire-Waist Dress
These can depend on your body shape, but the empire-waist dress is perfect for those who want to add a touch of femininity quickly and easily.
The waist line is just below the bust, which is troublesome for the apple shapes, but perfect for everyone else. They come in different colours and are easily dressed up with the perfect pair of heels.