Skinny jeans are among the most popular types of jeans available. They are great to show off thighs and bums and work great for all types of occasions. Skinny jeans can even work for smart casual occasions! Here are some tips to make the most out of them and wear your skinny jeans with style.
Wear with Boots Over the Top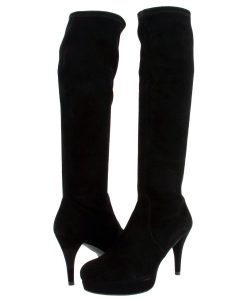 If you love wearing boost, skinny jeans are perfect. Wear them over the outside of your jeans, whether you're opting for ankle boots or knee high ones. They're perfect for any type of heeled boots and flat ones.
The best thing is that you can show off detail on your footwear. For comfort, pull your socks over the top of your jeans to prevent them from riding up.
Boots: zappos.com
Pick a Beautiful Pair of Heels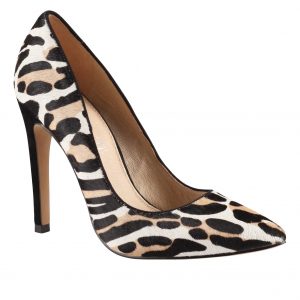 If you're not interested in boots and want something for a smart casual occasion, opt for a beautiful pair of heels. Many types of heels work well, including traditional stilettos, open-toe heels and even gladiator styled ones.
Try on the different shoes to see which ones you're more comfortable in and go with the rest of your outfit.
Shoes: aldoshoes.com
Flat Shoes for Casual Occasions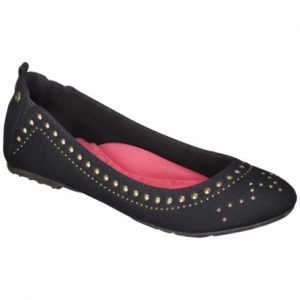 When it comes to everyday events and more casual occasions, buy a pair of ballet pumps. These are perfect with skinny jeans.
You will need to make sure the jean reach past your ankles to prevent them from looking too short when wearing them with flat shoes. Any colour will work well but think about the other items you're wearing with the outfit.
Shoes: target.com
Pick a Longer Flowing Top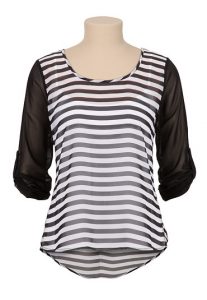 The best option for skinny jeans, whether casual or smart casual, is a longer and flowing top. You want something that will go past your waist; preferably around your hip level if not longer!
This helps to balance out the tightness from the jeans. This is also a great way to balance out the pear shape, where the bum may look too big!
Blouse: maurices.com
Try a Smart Shirt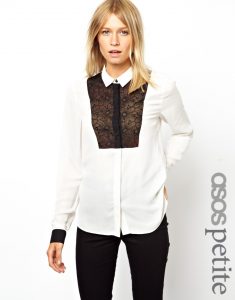 When really looking for a smarter look, try a shirt. With a traditional darker pair of skinny jeans, any colour shirt will work for this need.
Try finding ones that are longer in length but you could opt for a shirt to tuck into your jeans. Try the different styles to see what works best for your body shape.
Shirt: asos.com
Make Sure the Jeans Really Are Skinny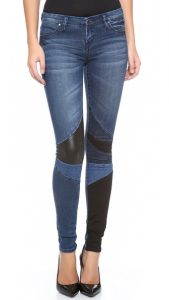 If you're losing weight, the jeans will start to look baggy around the knees and calves. The whole point is for them to cling to your body.
If they start to look lose, they won't look at good so you'll need to look for a smaller pair. Try them on in the store to find a pair that you look and feel great in.
Jeans: shopbop.com
Darker Shades are Better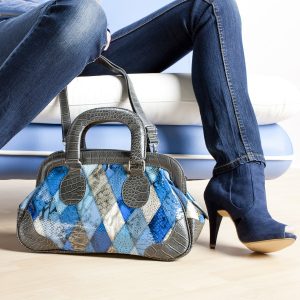 When it comes to skinny jeans, darker shades are better. They are more slimming and work with more coloured tops and shoes.
They also work well with different types of accessories.