Rainbow Light Prenatal Vitamins:
The Rainbow Light brand of prenatal vitamins is 100 percent natural.
Unlike some other kinds of prenatal vitamins, which can cause an expectant mother to have indigestion, Rainbow Light vitamins are easy on the stomach.
Similac Prenatal Vitamins: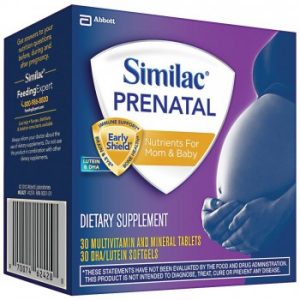 Similac is known for its baby formula for the past 85 years. The vitamins are formulated to give both mother and baby all the nutrients they need before and after birth.
The vitamins have Lutein and DHA, which will help the baby's eyes and brain to develop the way it should. Once the baby is born, the vitamins will also help with breastfeeding.
Now Food Pre-Natal Vitamins:
Some women get constipated because of the high amount of iron in the prenatal vitamin.
However, the Now Food brand has iron bisglycinate, which has been shown not to cause constipation in expecting women.
New Chapter Perfect Pre Natal Vitamins: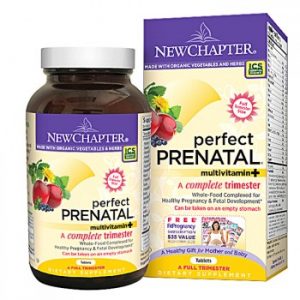 New Chapter brand of pre natal vitamins is organic with all natural ingredients.
To make them easy on a woman's stomach, these vitamins also have probiotics, which will help protect the stomach and digestion system.
Vitamin Code Raw Prenatal from Garden of Life:
The Garden of Life brand of prenatal vitamins has a high amount of folic acid. These vitamins are also 100 percent organic.
A woman can also get a boost to her immune system because it has probiotics in it.
Spring Valley Prenatal Vitamins: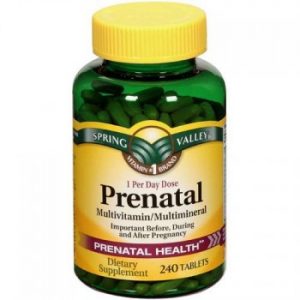 Spring Valley Prenatal vitamins are made with a special formula that helps prevent morning sickness because they are tasteless.
The vitamin is made with all natural ingredients and has everything a woman needs to have a healthy baby.
One A Day Women's Prenatal Vitamin: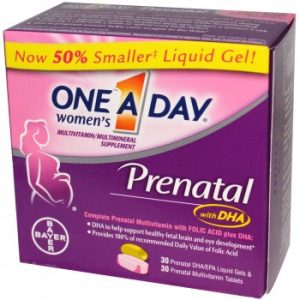 The One A Day Prenatal vitamin has everything a woman needs in just one tablet. In addition to folic acid, which prevents birth defects, this brand also has omega-3 fatty acid.
Scientists have proven that omega-3 fatty acids can help protect the expectant mother's heart and give her a stronger immune system.
A woman that finds out she is pregnant has to take care of herself. In addition to eating healthy, a pregnant woman has to take a prenatal vitamin.
There are many prenatal vitamins available at any drugstore, but a woman has to be sure she is taking one that has everything she is going to need to protect the health of her and her baby. Once the baby is born, a woman has to keep taking prenatal vitamins especially if she going to breastfeed.
The right brand of prenatal vitamins is going to also help a nursing mother get all the nutrients she needs because of the folate they contain, which will keep both mom and baby healthy.